Does the thought of spending hard-earned revenue on credit card processing fees stress you out? Learn how to get the Cheapest Credit Card processing for your small business.
Many small business owners find credit card processing fees to be extremely expensive.
About 50% of small businesses fail within the first five years of operation. This rather dramatic number is from the 2020 Bureau of Labor Statistics.
The Nilson Report shows annual credit card growth rates averaging over 13% annually. The same report estimates a compound growth rate of 131.5% by 2028.  This, while the use of cash will be decreasing regularly.
Without the ability to accept credit cards, the future of your business could be in serious jeopardy. So, how can you accept credit cards while also turning a profit?
Here are 6 ways to get the cheapest credit card processing for small businesses.
1. Use a Merchant Service Provider instead of a Bank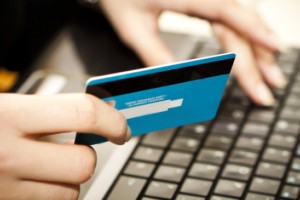 A merchant services provider will provide your business with a merchant account, so you can securely process credit cards.
Banks don't always provide their own merchant services. Instead, banks will typically contract out to a third party to process transactions for them. And they can even charge you additional fees to hand your business to someone else.
With a merchant services provider, your business can process payments online without having to redirect customers to a third-party website. Additionally, you'll gain fraud protection to guarantee safe credit card transactions and secure merchant services.
According to the U.S. Small Business Administrations, 82% of businesses that fail do so because of cash flow problems.
Merchant services will help you increase cash flow and manage finances more efficiently by encouraging prompt collection of Accounts Receivable. An efficient merchant service should be able to automatically mark your invoices as paid and update your Accounts Receivable.  There are always customers reluctant to use credit cards. With the ability to accept eChecks (ACH), you can provide those customers an alternative. It will allow those customers to still pay you electronically quickly without an excuse of check printing and transit times.
Additionally, make sure that your merchant services provider can obtain the lowest charges on business-type and government purchasing credit cards. This will lower your overall costs and ensure the cheapest credit card processing for small businesses.
2. Choose a PCI Compliant Payment Gateway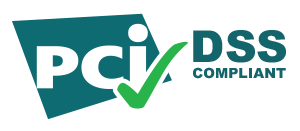 Essentially, a payment gateway is a cloud-based credit card processing software. It facilitates credit card transactions. It links transaction information between the credit card network and the card-issuing bank to authorize the payment.  Once approved, the payment gateway passes funds from your customer's credit card into your merchant account.
This process deals with sensitive credit card information. Therefore, it is crucial to ensure that data is handled within a PCI compliant payment gateway.
A PCI compliant payment gateway should utilize both tokenization and encryption technologies. This is a major part to meet all PCI specifications set by the Payment Card Industry. This ensures that credit card information is being protected throughout each stage of the transaction process.
A payment gateway that is not PCI compliant can result in severe data breaches. It can cause thousands of dollars in credit card fraud.  Processing with a PCI compliant payment gateway minimizes security risks and protect your business and reputation.
3. Integrated with your Accounting Systems and Processes
Rather than processing transactions outside of your accounting software and manually marking your invoices as paid, you should consider a provider that offers a way to process transactions within Dynamics 365 Business Central or Dynamics NAV. This will assist in eliminating double data entry and potential for human error.
Integrating your payments can automate the process and provide you with more time to focus on current customers and bringing in new clients.
In fact, Small Business Digest reported that 91% of small to medium business owners with integrated payment systems reduced back-office expenses by at least 21%.
4. Work with a Payment Gateway that offers Personalized Service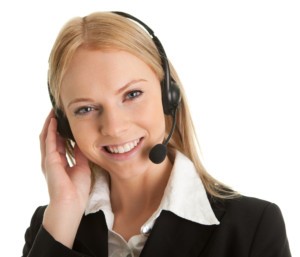 As a business owner, your time is valuable. Find a provider that can do it all.
If their idea of customer service is an outsourced phone number or email address, then stop and say no thank you.
In fact, 67% of customers are unable to resolve customer service issues when they cannot talk to a live person. This is according to the American Express Survey. What's more, the average American spends nearly 43 days on hold in a lifetime.
Can you afford to lose more than a month of revenue waiting on hold?
Personalized service can help guarantee the lowest cost credit card processing for small businesses.
Avoid the middle-man and get straight to the source with an in-house customer support team. You'll have the privilege of speaking to a live representative. They will be able to process your inquiries and quickly resolve any issues with your services.  Choose a provider that offers an all-in-one solution. They should develop their own integration and payment gateway, as well as provide payment processing for your business. This avoids third-party complications and allows for prompt, in-house customer support.
5. Avoid Tiered Pricing, go with Flat Rate Pricing
Before you decide to do business with a merchant services provider, make sure they offer flat-rate pricing.
Flat rate pricing guarantees the same low monthly rate for any type of credit card. It also makes it easy to see exactly how much you'll be paying in processing fees each month.
Steer clear of any provider that offers a tiered pricing option. Tiered pricing is a red flag.
With tiered pricing, processors typically offer a "qualified rate" which is very low. But this rate can hide their margin behind a much higher "non-qualified" rate.
With flat-rate pricing, you can process credit cards at the same low rate each month. And you do not have to to pay any additional transaction fees.
6. Watch Out for Hidden Fees and Mandatory Contracts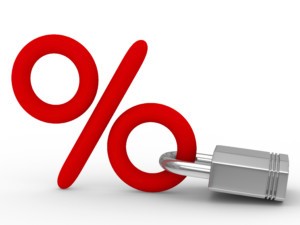 Many merchant service providers will attach a mass of additional fees to your credit card processing services.  If you're not careful, these can quickly add up and create a mountain of unnecessary charges. These charges can include application fees, long term contracts, installation/upgrade/support fees, monthly minimums, and many others.
A credit card processor should be transparent with nothing to hide. Some essential features to look for include: $0 setup fees, $0 upgrade fees, and $0 maintenance fees. FREE in-house customer support, flat rate processing options, and an experienced chargeback management team are also essential.
Your merchant services provider should be confident in their ability to provide you with exceptional, affordable service. There is no need to lock you into a contract.
Manage the Credit Card Processing Fees for Your Business
Credit card processing doesn't have to be overwhelming.
Remember to choose a secure merchant services provider that offers a PCI compliant payment gateway. It also should provide with integrated payment services to optimize your processing solutions. Also, ensure that your processor offers flat rate pricing and in-house customer support.
With these simple steps, you'll be on your way to getting the cheapest credit card processing for your small business.
How can I get NAV-X Credit Card?
You can get the app directly on Microsoft AppSource or from your partner. NAV-X Credit Card is available for Business Central. It is also available for Microsoft Dynamics NAV. Don't have a partner? You can contact one of our partners or also contact us directly.