A difficult payment process will turn your customers away. Even if they already bought something from you, they will be reluctant to return if it was hard to purchase.
According to a, "Customer experience will overtake price and product as the key brand differentiator by 2020." According to a Walker study. 86% of buyers are willing to pay for a better customer experience. I think we all know that Amazon isn't always the cheapest on the web but the easy to use, hassle free experience often outweighs that fact.
A pleasant experience when paying for your products or services makes maintaining customers easier. The White House Consumer Affairs Office says that "it is 6-7 times costlier to attract a new customer than it is to retain an existing customer."
Knowing that a pleasant payment experience is very important for your business, Here are four ways to help achieve that goal.
Offer multiple payment options
The ways that your customers can purchase and pay for products is changing and customers want multiple options. To satisfy this desire, you should provide options for payment across all devices and sales channels.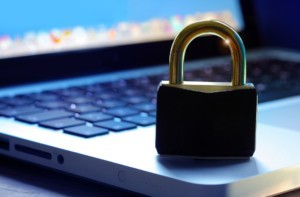 For example, if you are a distribution company you might have a physical warehouse, walk in counter sales, an ecommerce site, possibly a retail storefront as well as automatic invoicing connected to your ERP system like Microsoft Dynamics 365 Business Central (BC) or Microsoft Dynamics NAV (Navision). Each of these methods might require it's own payment experience.
For example, a commercial customer who receives an invoice electronically or through the mail could pay via a secure portal which supports credit card processing or 'echeck' (ACH). The counter and retail sales would be through your Point of Sale solution and web orders would come in via your ecommerce solution.
Using one solution like NAV-X Credit Card for Microsoft Dynamics 365 Business Central and Microsoft Dynamics NAV gives you one back end vendor that will significantly ease the accounting process for both your customer and for you the vendor.
This isn't just our opinion, Crowdspring states "90% of consumers expect their experience with a brand to be similar across all platforms and devices."
NAV-X Credit Card for Microsoft Dynamics 365 Business Central and Microsoft Dynamics NAV offers online/ portal, ACH, Point of Sale, and Telephone processing in a secure, tokenized, and PCI compliant gateway.
2. Payment Security is of Utmost Importance
ACI Worldwide says that in the past 5 years at least 46% of Americans have been credit card fraud victims. Given that many American's don't have credit cards, this would indicated that a higher percentage who do, have been victims. There is virtually nobody who if they themselves haven't been victims, know multiple people who have.
Your customers are trusting you to keep their data safe when they provide you with their payment information.  While this does not directly improve the customer's payment experience, a lack of security will adversely affect your customer's experience. Fortunately, there are ways to properly protect your customers from fraud.  Unfortunately, many solutions, especially older ones, do not use these technologies
The most important technology to implement is called "Tokenization." Tokenization is a powerful security method that keeps your credit card's sensitive data protected at each stage of the transaction process which is more complex behind the scenes than most people realize.
Essentially, the software reads your Credit Card information once, and turns it into an encrypted code that no longer is usable by a would be thief. The details of that data should always be stored at an offsite PCI Compliant server. This eliminates security risks and liability for you and your business and ensures customer information is protected at all times.
In almost every case of credit card fraud, it's found that the company that accepted the customers credit card, did not use tokenization and offsite PCI-Security such that once a hacker got into their systems, the credit card data was available in clear text ready for the taking.
Additionally, like NAV-X Credit Card, it is important to utilize software that submits line-item details to the point of sale when processing credit cards. This extra layer of information helps better identify a customer's identity, significantly reducing liability if fraud occurs. Nothing is more frustrating for a consumer than trying to figure out what a particular charge related to on their statement causing untold hours of 'please wait for the next representative' phone queues with their credit card company.
3. Branding
You should make sure your brand and logo elements are present throughout the entire payment process. This makes your customer feel their data is secure because they are dealing with you and not some foreign middleman in the payment process while reinforcing you and your brand as a professional organization.
Studies show that a consumer forms their first impression of a brand's logo within 10 seconds but that it takes 5-7 of those impressions for the logo to become recognizable.
The more they recognize your brand and see your logo, the more likely they will buy from you again.
An example of this is if your company offers online invoice processing, you don't want your customer sent to a page that has no branding or logo that relates to your company in order to pay off their invoices. Your online invoicing portal should be branded and styled to look exactly like the rest of your company website. Anything less is viewed as unprofessional.
4. Integrated Payments
Customers expect to have a secure and seamless payment experience. A solution that is integrated with your ERP solution will enhance the customer experience and make sure payments are processed securely and quickly. Telling a customer you have to run to a credit card terminal or switch to a virtual terminal page makes your business appear dated and small.
With NAV-X Credit Card, you can process payments directly within Dynamics 365 Business Central and Dynamics NAV, Point of Sale terminals, ACH, and the same gateway integrates with your eCommerce shopping carts.
If you sell services or products on-line, a payment integration allows you to accept payments directly through your shopping cart. It also ensures the back-end ERP/Accounting system closes the same transaction when shipment occurs that started from the ecommerce site. This ensures customers credit limits aren't double hit because of your transaction. This is a real problem that occurs in many non-integrated solutions. The customer won't actually be charged twice, but if they buy a $100 item on your website, their available credit will be reduced by $100. When the disconnected ERP system charges the card on invoicing, it doesn't communicate back to relieve the $100 hold on your credit isn't removed and thus for a default period of 7 to 14 days, your customer will have $100 less of buying power than they would expect.
Integrating your payments keeps your customers happy with a seamless payment experience from start to finish.
When your customer does business with you because you use a modern payment process solution like NAV-X Credit Card, you will gain new clients and retain existing ones.  They will remember your company as being 'easy to do business with.' This is the number one reason Amazon has become the world leader in commerce.
How can I get NAV-X Credit Card?
You can get the app directly on Microsoft AppSource or from your partner. NAV-X Credit Card is available for Business Central. It is also available for Microsoft Dynamics NAV. Don't have a partner? You can contact one of our partners or also contact us directly.