If your business accepts credit cards, you've probably heard the term "PCI compliance" more than once. It can be a confusing topic. You may find yourself asking: "What does PCI compliance mean?"
Although it is a vital part of business security, it doesn't have to be a challenge. You can easily ensure secure card transactions. Just find a payment processor that provides PCI validated solutions. Ideally, the processor also provides assistance and audits to ensure your compliance.
Here are the basics of PCI compliance for small business for you to start.
What is PCI Compliance?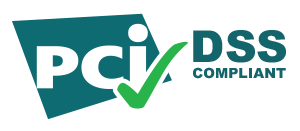 In 2006, Visa, MasterCard, Discover and AMEX established the PCI Security Standards Council. The council helps regulate the credit card industry. It also manages PCI standards to improve payment security throughout the industry. Consequently the Payment Card Industry developed a set of standards to define compliance. These standards ensure that the credit card industry is securing customer data uniformly throughout the industry.
Why is PCI Compliance important for Your Business?
PCI compliance applies to any business that accepts credit cards. The size or transaction volume don't matter. Therefore, any company that processes, stores, or transmits credit card information must be PCI compliant. In the event of a data breach, lack of compliance could result in steep fines by the Security Standards Council. PCI compliance for small business lessens the liability for your business when a data breach occurs.
NAV-X Credit Card is PCI Validated
We are proud that we were able to pass PCI validation. Our solution was validated very shortly after the release. Since then, we have maintained this validation. Therefore, you can rest assured that our solution supports your effort for PCI compliance. We only work with the largest credit card processor for small and medium enterprises in North America. 
How can I get NAV-X Credit Card?
You can get the app directly on Microsoft AppSource or from your partner. NAV-X Credit Card is available for Business Central. It is also available for Microsoft Dynamics NAV. Don't have a partner? You can contact one of our partners or also contact us directly.