Keeping your data secure is a key factor in credit card processing. Without proper security, your credit card data and personal information could be placed into serious jeopardy. Using tokenized Credit Card data is essential in managing your security.
According to Federal Trade Commission (FTC), Consumer Sentinel Network over 400,000 Identity theft were reported in 2018. Over 40% represented credit card fraud. In 2019 through early May the Identity Theft Resource Center (ITRC) tracked over 400 breaches that exposed about 11.6 million personal records. Using a tokenized credit card is the best way to protect your personal credit card information from a data breach.
Here are four benefits of using a tokenized credit card to obtain secure data transactions within your business.
1. Original Credit Card Information is Never Used for Transactions
Tokenization is an advanced level of data security that ensures credit card data is being protected throughout the transaction process. Tokenization replaces customer credit card data with a unique token that is only decipherable with the proper payment system. Most credit cards come with a 16-digit account number. For example, "4444-3333-2222-1111" is tokenized to become "5gh%#sDf8*kL2%fH". With a tokenized credit card, businesses will never see the original credit card number. Instead, only the tokenized data is visible in the payment system.
A tokenized credit card is completely different from the original credit card information and acts as the key for all future transactions. Businesses can use this token to house customer records and guarantee their customer's data is secure.
The token is only decipherable by the secure payment gateway. Therefore, if a business' data is breached, the credit card data would be incomprehensible.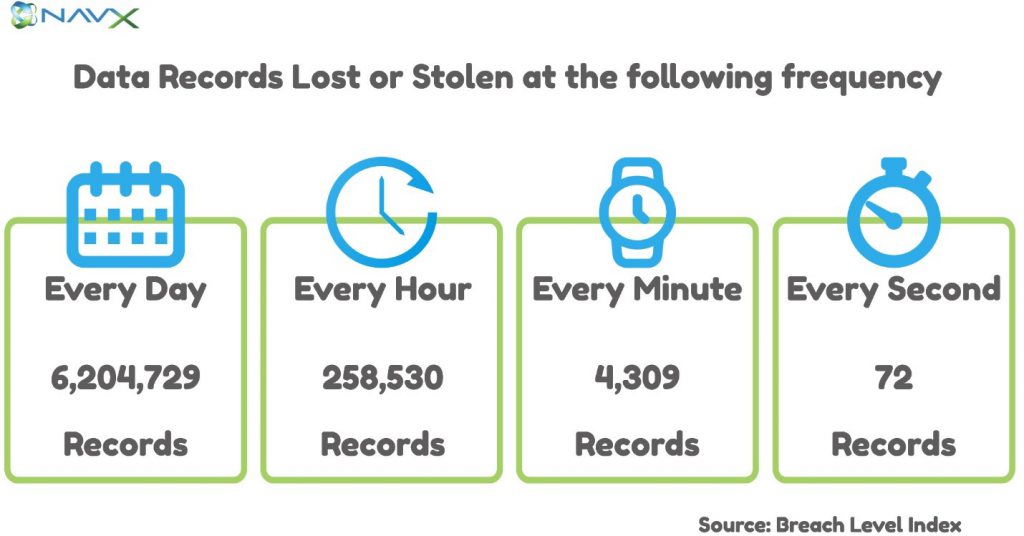 2. Tokenization is More Secure than Encryption
Encryption simply rearranges data when a card is processed. Then, the data is decrypted back to its original form when the payment is authorized and reaches the business.
However, encryption only masks the original data and continues to store it on the server. It is possible to decipher the data if you have a data breach. This will give your intruder compete access to all your customer's credit card information.
Unlike encryption, tokenization completely removes the credit card information from your ERP system. Future transactions performed inside of Microsoft Dynamics 365 Business Central are completed with a token instead of the original data.
3. Customer Credit Card Data should never be stored in your ERP System
According to the most recent Breach Level Index, there are over 6.2 million records lost or stolen each day. Although data fraud is still a possibility, using a tokenized credit card helps keep information as safe as possible.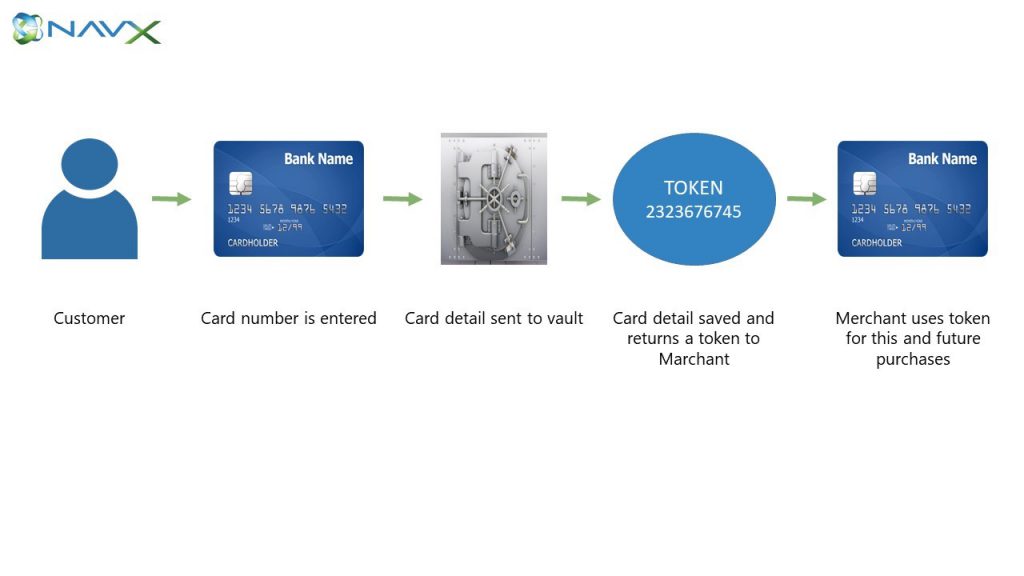 Businesses can safeguard against fraudulent activity by utilizing a payment gateway that implements tokenization security and provides an integrated payment service within your ERP system. NAV-X is proud to partner with Century Business Solutions, the leading secured payment gateway for small business.
With NAV-X Credit Card and Century Business Solution's secure payment gateway, your tokenized data is never stored within Microsoft Dynamics 365 Business Central. Instead, it is housed off-site in a cloud-based server to eliminate security risks and liabilities.
4. Tokenization Helps Ensure that You are PCI Compliant
A tokenized credit card benefits more than just the customer. As a business owner, you can ensure that you are PCI compliant by not storing sensitive credit card data within your system.
PCI compliance applies to any business that accepts credit cards. In the event of a data breach, lack of PCI compliance could result in steep fines by the PCI Security Standards Council. PCI compliance significantly decreases the liability for your business should a data breach occur. Using a tokenized credit card can help your business achieve PCI compliance.
You can also use tokenization technology to secure business passwords, email addresses, employee files and customer accounts.
NAV-X Credit Card is PCI validated, which means that we routinely undergo audits regulated by the PCI Security Standards Council.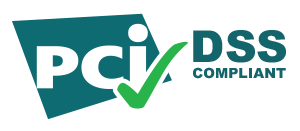 Protect Your Business
Using a tokenized credit card can save businesses millions of dollars in fraud liability while shielding consumers from dealing with data theft.
How can I get NAV-X Credit Card?
You can get the app directly on Microsoft AppSource or from your partner. Don't have a partner? You can contact one of our partners or also contact us directly.